TiE is one of the leading organizations which are helping millions of young people across the globe to venture into entrepreneurship. Almost every entrepreneur is member of this esteemed "Not for Profit" organization.
TiE has a great history. It has groomed thousands of Entrepreneurs. Through their chapters spread across different part of the globe, TiE organizes various workshops, seminars, programs to help established and budding entrepreneurs to achieve their dreams.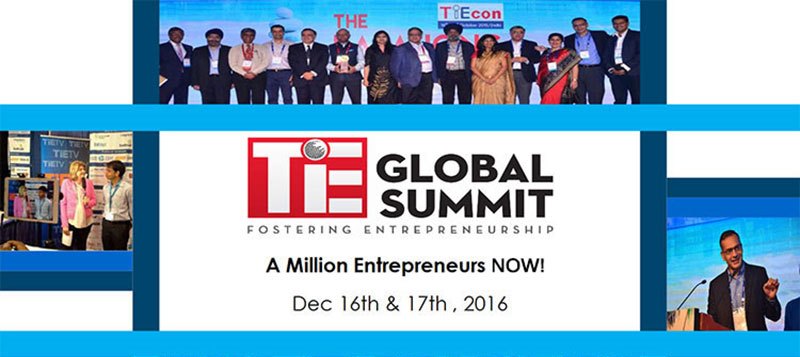 Stellar Lineup of Speakers @ TiE Global Summit
Join these remarkable people on 16th and 17th December for a memorable experience.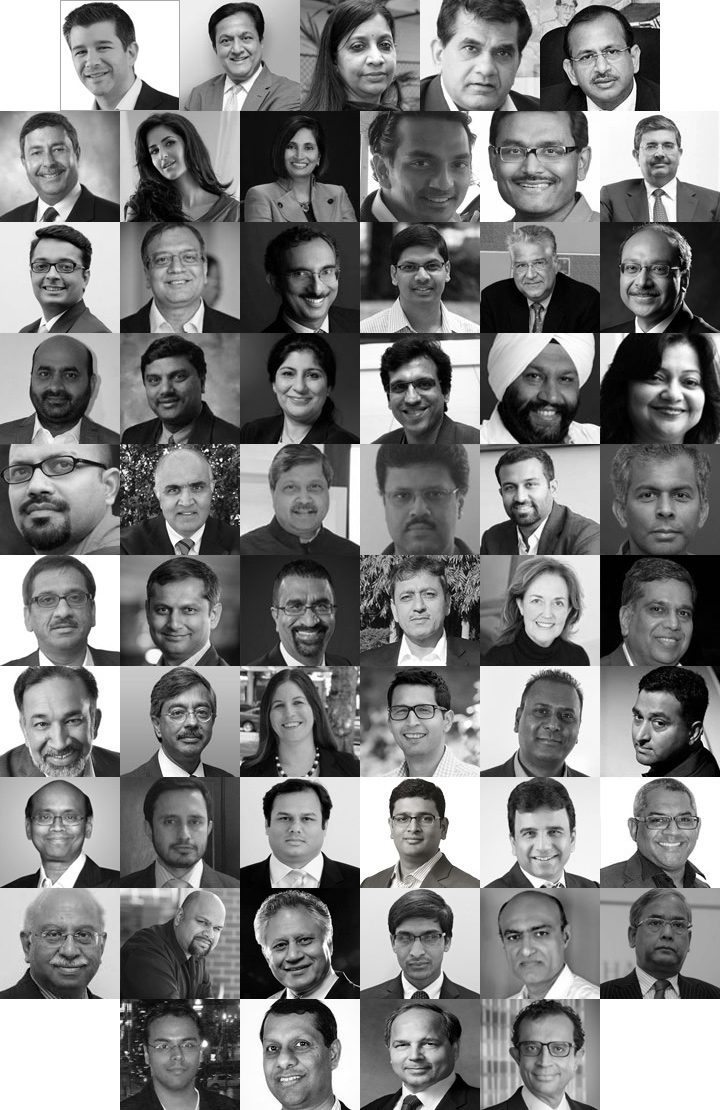 Travis Kalanick Co-founder, Uber | Rana Kapoor Founder, Managing Director & CEO, YES Bank | Aruna Sundarajan Secretary, Ministry of Electronics & IT, Govt. of India |
Amitabh Kant CEO, Niti Aayog, Govt. of India |
Ramesh Abhishek Secretary, Dept. of Industrial Policy & Promotion | Sanjay Mehrotra Co-founder & Former President & CEO, SanDisk | Katrina Kaif Indian Film Actress & Model | Padmashree Warrior CEO, NEXTEV USA | Divyank Turakhia Founder & CEO, Media.Net |
Deep Nishar Managing Director, SoftBank Group International |
Uday Kotak Managing Director, Kotak Mahindra Bank Ltd |
Amit Shah Senior President & Country Head Corporate Strategy, Marketing & Communications, YES Bank | Amit S Phadnis President Engineering & India Site Leader, CISCO Systems | Anand Desai Managing Partner, DSK Legal |
Anjan Srinivas VP-Products, Nutanix |
Arjun Malhotra Chairman & CEO, Headstrong |
Arvind Singhal Chairman, Technopak Advisors |
Ashok Vashist Founder & CEO, Aaveg |
BV Jagadeesh Managing Partner, KAAJ Ventures |
Gita Dang Founder Director, Talent Advsiory Services |
Hitesh Oberoi Copromoter, Managing Director & CEO, InfoEdge |
Jaswinder Chadha President & CEO, Axtria |
Kalpana Jain Senior Director, Deloitte Touche Tohmatsu India |
Kamal S. Quadir CEO, bKash Limited | Kanwal Rekhi Managing Director, Inventus Capital Partners |
Krish Iyer President & CEO, Walmart India |
Krishnendu Chaudhury Principal Scientist & Head of Image Sciences, Flipkart |
Kulin Lalbhai Executive Director, Arvind Mills |
Madhukar N. Thakur Engineering Director, Google |
Navyug Mohnot Founder & CEO, QAI Global Services |
Neeraj Aggarwal Managing Director, Boston Consulting Group, India |
Nitin Rai Managing Director, Elevate Capital |
Paige Hendricks President & Founder, Paige Hendricks Public Relations Inc. | Dr. Omkar Rai Director General, Software Technology Parks of India (STPI) |
Prakash Iyer VP-Software Architecture & Strategy, Trimble |
Pramod Bhasin President, TiE Delhi-NCR, Chairman, The Skils Academy |
Prakash Agarwal President/ CEO & Co-founder, m2i International | Rachel Jagoda Brunette Program Officer, Lemelson Foundation | Rahul Khanna Co-founder & Managing Partner, Trifecta Capital |
Rajkumar Irudayaraj Global VP Products, ScaleArc |
Ramesh Raskar Scientist, Facebook
| Ram Reddy President Elect & Programs Chair, TiE Silicon Valley Chairman, Founder & CEO,
Global Industry Analysts Inc
|
Ravi Mantha Angel Investor,
Sagelock Investment | Ritesh Pai Senior President & Country Head – Digital Banking,
YES Bank | Ruchir Lahoty Managing Director-India,
NEA (India) Pvt Ltd | Sandeep Singhal Co Founder & MD,
Westbridge Capital India Advisors |
Sanjay Swamy Managing Partner, PRIME Venture Partners |
Dr. Saurabh Srivastava Chairman Emeritus, TiE Delhi-NCR |
Shashi Jain Founder, MatterCompilers |
Shiv Khera Proprieter, Qualified Learning System | Srikanth Bolla CEO & Founder, Bollant Industries Pvt Ltd |
Srikanth Nadhamuni Co-founder & CEO, Khosla Labs |
UK Sinha Chairman, SEBI | Umesh Sachdev Co-founder & CEO, Uniphore Software Systems | Dr. Venkat Srinivasan Advisor, EnglishHelper |
Venk Shukla Chairman, TiE Global, General Partner, Monta Vista Capital | Vikram Gandhi Founder & CEO, VSG Capital Advisors |
Date: 16th & 17th December, 2016
Venue: Taj Palace, Diplomatic Enclave, New Delhi
Register Today with promo code MM
Click here to learn more about TiE Global Summit 2016
TiE Global Summit Partners
TiE Global Summit Supporting Partners